it's the end of the year !!!! you know what that means, it means it's time 2 reflect on all the things this past year had to offer
this was my first official year on Newgrounds (technically not a full year yet as i joined in february lmao) and i truly have to say that i am so godDAMN happy to be here. my attitude towards art has improved dramatically since getting involved with NG and i finally rediscovered that spark that first inspired me to pursue art and animation. the community here is truly inspirational.
my proudest accomplishments this year are probably organizing the Piconjo Get-Well-Soon Collab (because holy shit it turned out so good and i am so proud of everyone involved), Trick or 1337, and my segment of Piconjomas Party 2021 (A Piconjomas Carol). yes, my three proudest moments are Piconjo-related. i suppose he simply brings out the best in me..... i also just had such a good time making them, it was amazing
i've been out of school for a while now but my break ends in a few days, so my nose will soon be back to the grindstone. i'll try to keep up posting my academic art this time! no promises tho, cause holy fuck i am dogshit at remembering to post my art online lmaoo
here's this art summary cause lots of people are doing it and i think it's fun !!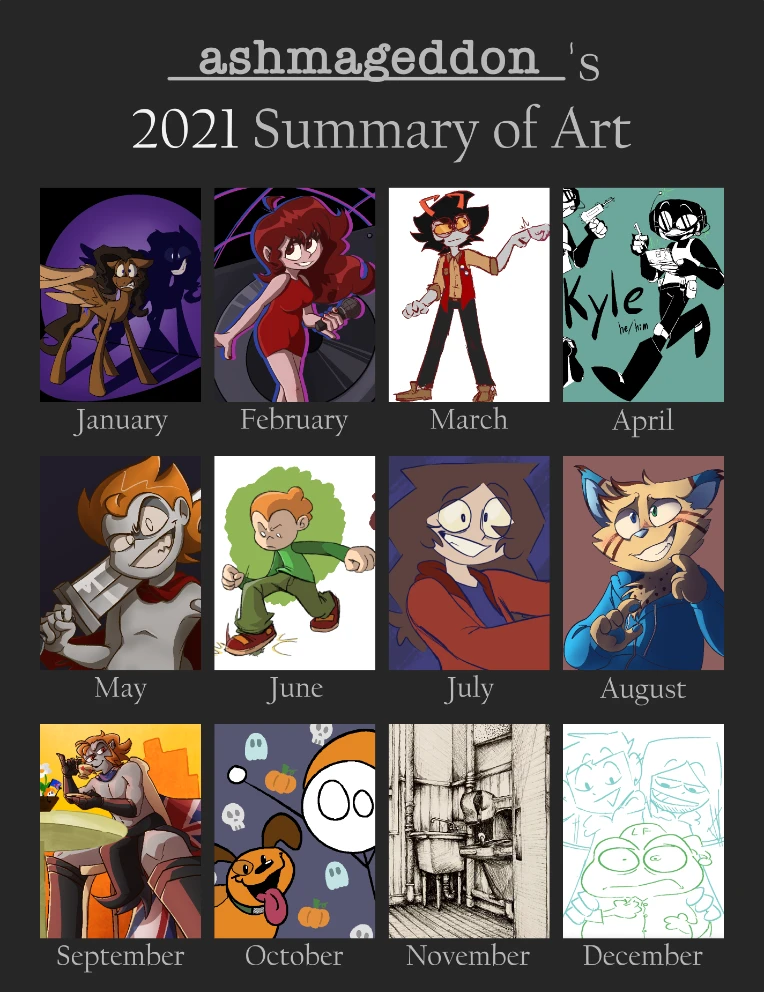 thank you for reading, i love u all <3